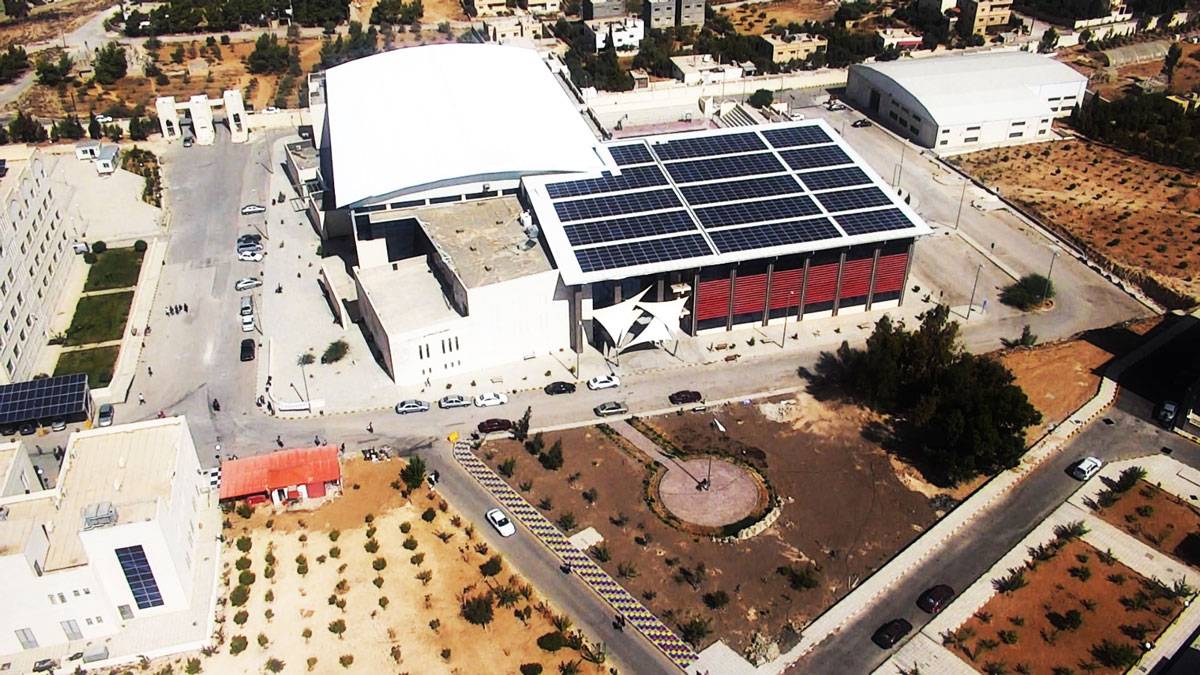 Establishment:
On the seventeenth of January 2005, a Royal Decree was issued to establish Tafila Technical University as a public university which currently contributes to the development of higher education in Jordan.
The total area of the university is 77,550 square meters, extending in the middle of Al-Ais district.
Since then, the university has sought to realize the objectives for which it was established. On top of these objectives are the reinforcement of spiritual and moral values​​, national pride, Arab Islamic identity, and the development of students' talents, with emphasis on the qualities of leadership and citizenship. The ways to realize these objectives include offering higher education opportunities, disseminating knowledge about the constructive role of the Arab-Islamic civilization in the progress of human civilizations, and meeting the communal need for specialists in the fields of science and technology, and arts. Having a qualified generation would help our country encounter contemporary and future challenges in various fields of life.  In addition, the university encourages scientific research, sets findings into practice and uses modern technologies for the overall development of Jordan.
University Colleges and Programs:
Tafila Technical University has seven colleges: Engineering, Science, Business, Education, Arts, Student Affairs and scientific research and graduate studies.
The number of university students at the beginning of 2016 has reached approximately six thousand students spread over different programs: Bachelor program, two-year intermediate diploma program, higher diploma program and master program.
The number of faculty members has recently reached (250), whereas the number of the administrative staff amounted to (631).
Infrastructural and Academic Development
The University is located on Al-Ais hills which overlook Tafila with its high mountains (1251 ASL) and moderate summer and winter temperatures.
TTU Campus is witnessing a construction boom in buildings, facilities and infrastructure, where a number of laboratories, centers, halls, classrooms, restaurants and administrative departments are going to be moved. Engineering workshops with the latest machinery and equipment will be also moved to the new buildings. Currently, an integrated sport complex is being constructed; it is the largest and first of its kind in all Jordanian universities. Another building is being constructed for the Computer Centre, the Department of Admission and Registration and library. A new complex of halls and classrooms is being constructed as well.  Recently, TTU radio started broadcasting at the frequency of 91.3 MHz FM.
This infrastructural expansion was accompanied by developments in academic programs, study plans, number of faculty members, and number of scholarship holders who pursue their studies at the  world's most prestigious universities. Some scholarship holders have already completed their PhD or master programs and joined the teaching staff at TTU.
The university has taken quick confident steps towards the consolidation and assimilation of e-learning, online registration and information technology among students and faculty members. In addition, computer courses are regularly held for staff members to develop their computer skills; the Computer Center has an integrated infrastructure, several computer laboratories and technical competencies in the fields of computer and information technologies. The university as well has forged strategic partnerships with such international organizations as Microsoft, Cisco and the Center for International Computer Driving License.