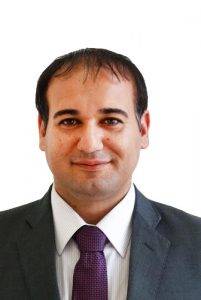 Director: Eng Ahmad Alsawalqah
Email: tdsc@ttu.edu.jo
Establishment
The center was established in 2018 with a view to strengthening the development process in all fields in Tafila governorate, which can be accomplished through the preparation of research studies in all fields. This will provide a database containing extensive information and accurate statistics available to all public and private institutions keen on the development of economic, social and environmental sectors in the governorate. In addition, this will guarantee solutions to the problems that prevent the development and exploitation of natural and mineral resources in the province.
Vision
To achieve a comprehensive community development model in accordance with the exclusive and distinctive features of the governorate in terms of planning the concepts of development based on the principles of comprehensiveness and integration, which will evidently contribute to improving the standards of services, solving their problems and overcoming obstacles to development and progress in the governorate.
Mission
– to contribute to the establishment of sustainable community development; take into account the social and economic dimensions through encouraging scientific research and local community development activities and projects, and to adopt constructive ideas that promote and encourage development in the governorate through cooperation and partnership with the local community.
Values
Independence and Yranspareng
Offer responsive socioeconomic analysis and advice to decision makers and stakeholders in an independent and transparent manners.
Rigor
 Adopt demonstrable and methodological practices that are based on studies to ensure excellence, quality and transparency of the Center outputs.
Learning
 Explore, Discover, acquire and incorporate innovative ideas into the Center for Strategic Development and outputs for community.
Sustainable development
Providing Development studies and developing it periodically with the economic and social fields to ensure its reflection on the local and regional community
Sections
Consultation studies and researches Dept.
Polls and survey Dept.
Communication and Events Management Dept.
Tasks and Responsibilities:
Conducting research studies in various fields, especially the enhancement of the development process in the governorate.
Fostering cooperation with the relevant public institutions, local authorities, and regional organizations that are concerned with the development of the governorate.
Holding seminars, lectures and workshops in various fields in order to ensure and enhance progress and development in Tafila.
Providing funding for development studies in the governorate
Establishing a comprehensive database of statistics, studies and projects in Tafila.
Enhancing partnership with the local community and public and private institutions in Tafila to put these studies and projects into practice.
Strengthening cooperation between commercial companies and the relevant monitoring bodies in order to provide practical training opportunities for TTU students and the local community.
Contributing to the activation of intellectual and cultural life in the local community.