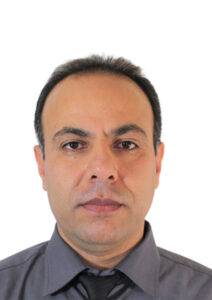 Director: Dr. Tareq Aldoud
Email: taslsoud@ttu.edu.jo
A Word from the Director
The center is considered one of the university units attached to the president. The presidency office supports it to improve the courses offered to the students, faculty, administrators and local community.
We are pleased to announce that in each semester, including the summer semester, a number of courses are offered for affordable fees. Many sections and varied courses are also offered to high school students to promote communication and serve the local community.
We welcome any convenient suggestions to improve the center in order to reach a pioneering and distinguished position.
Objectives
The center aims at:
Contributing to improving the level of students in both Arabic and English in addition to European languages such as German, Italian, French and Spanish in terms of attending to university equirements in these languages and teaching them in a scientifically efficient manner.
Preparing foreign students to study in Arabic through establishing special programs for teaching Arabic for non-native speakers.
Holding courses in several languages in accordance with the needs of the university and the local community and in communication with related parties.
Teaching English preparation courses such as Engl. 99 and other courses including TOEFL
Contributing to the qualification of Arabic and English students and teachers of Arabic for non-native speakers; in addition to introducing special curriculum methods in cooperation with the College of Education and the Ministry of Education and any other related parties.
Forging agreements with foreign cultural establishments and attaches in the fields of teaching languages and promoting communication.
Certificates
The center issues certificates for the students enrolled in language courses in correspondence with the rules and regulations of the university.
Instructors
Faculty members and lecturers in charge of teaching academic courses in the College of Arts.
Part- time lecturers (master and Ph.D holders) in the local community assigned by the presidency when needed and in coordination with the director.