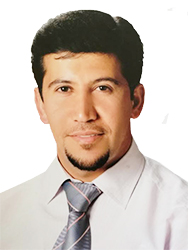 Director of Computer Center

: Mr. Abdullah Shabatat

Email: Director-citc@ttu.edu.jo

Welcome to the Computer and Information Technology Center (CITC) Our role is to provide a high-quality electronic work environment to enhance and improve performance, enhance academic excellence, increase productivity, and improve the quality of research.

Vision

Keeping pace with advances in information and communications technologies accurately and globally.

Message

Providing electronic services and infrastructure processing and development with the highest international standards.

Value
Honesty
Discipline
Mastery
Creativity and innovation
Development
Credibility and teamwork
Objectives
Providing electronic services for students and faculty members to facilitate the educational process.
Provide departments and centers with programs that will develop administrative work.
Providing the University's infrastructure to cope with the expansion and increase in the number of students.
Providing consultancy and public services in the methods of using the computer for public and private institutions, organizing, managing, implementing and following these services.
Organizing the optimal use of computer resources provided by the University.
Providing technical knowledge in various fields to the local community.
Completed Projects
Computer Center Development Project (Server Room)
Wireless Network Development Project (WIFI)
Project for the development of electronic surveillance (CCTV)