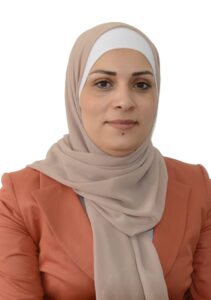 Director: Dr. Lubna ALfraijat
       I am pleased to welcome you to the website of the Accreditation and Quality Assurance Center at Tafila Technical University, hoping that God the Almighty will help us in achieving the utmost leadership in quality and academic accreditation, both nationally and internationally in line with the National Strategy for Human Resources Development (2016-2022) through the implementation of an integrated quality system to become an essential part of the daily practice of all activities of the university units.
      One of the most important techniques to advance university institutions is via continuous development and commitment to quality standards,  thus representing a road map for Tafila Technical University to achieve its future ambitions in addition to the integrated services provided by the Center in participating in the committees for quality assurance, coordinating and supervising training courses for faculty members, following up on evaluating the performance of faculty members, preparing the necessary reports , and building a database to document information, strategic and executive plans, performance indicators, and focus on designing evaluation questionnaires. Similarly, the center works on conducting studies, analyzing data, preparing reports and studies related to preparing plans and their results. We ask God for success to provide the best and achieve what our prestigious university aspires to.
Dr. Lubna Al-Fraijat
Director of the Center for Accreditation and Quality Assurance
Email: aqc@ttu.edu.jo