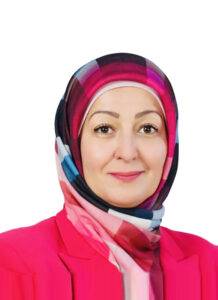 Director: Dr. Buthina Ebadeen
The importance of Tafila Technical University Radio arises from its ability to overcome barriers and borders, which allows quick access to
The audience. In addition, the sound effects that help the listener draw a picture of the events, the low costs of having a radio, and its presence in the means of transportation play a major role.
All these and other advantages have made a great importance for radio in most societies, and modern media such as the Internet have not been able to eliminate radio from the media realm.
Tafila Technical University Radio has been established to confirm the presence of the broadcast speech, which is considered the fastest content that reaches people anywhere, and it is one of the most powerful means of influencing the audience and has a positive power in reaching the listener.
As it represents the university, it is an on-air university that addresses the educated and the uneducated, transfers culture and other acknowledges, influences, attracts, and prepares the target audience to accept new ideas.
The university radio, on a frequency of 91.3 MHz, has been able to prove its presence in the Jordanian media arena, and to reach a wide area of the country, and today it enjoys the confidence of Jordanian people through well-studied programs and a rhythm that simulates the heritage, the place and all aspects of life.